MORGANTOWN, W.Va. — A Monday afternoon storm in Preston County, that was part of a tornado and flash flood warning, toppled trees and knocked down powerlines.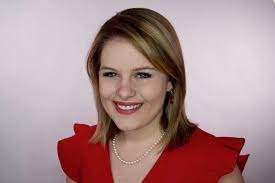 The storms inched into the area just after 12 p.m. and were unleashing heavy rain, hail in some areas, and high winds. Mon Power Spokesperson Hannah Catlett said they were watching the storm and were able to take quick initial actions to limit the number of outages due to the storm.
"The severe weather that rolled through has affected about 23,000 customers so far," Catlett said. "Mon Power quickly restored power to 5,000 of those people, and we're out there working as quickly and safely as possible on those remaining 18,000 people."
The National Weather Service issued a tornado warning at 1:17 p.m. in the Terra Alta area.
Preston County E-911 Assistant Director Justin Wolfe said they had multiple reports of trees and powerlines down, wind damage, and a structure fire that may have been caused by a lightning strike. Additionally, there were several reports of small fires caused when powerlines fell and were controlled by storm rains.
"It showed some signature rotation on the radar about 5,000 feet up," Wolfe said. "We have not received any official reports of any funnel cloud sightings or anything like that."
As of 4 p.m. Monday, Mon Power reported more than 3,000 outages in Marion County, 2,400 in Preston County, 1,400 in Monongalia County, and not quite 1,000 in Harrison County.
"A lot of the damage was done in the Marion County area, it looks like Fairmont had a substantial amount of outages there," Catlett said.
Wolfe said they had no reports or eyewitness accounts of funnel clouds at press time. The nature and strength of this storm will be determined following an investigation by the National Weather Service and Preston County E-911 officials.
"We'll take a look at any damage reported to us or to them, and we always consult with them to see if there is any evidence of a tornado or if it is straight-line wind damage," Wolfe said.
There were no injuries reported. Damage assessments are underway.